Zondagochtend televisie.
Kinderfilms, programma over sportvissen, televangelists...
Opium voor het volk!
Op 1 mei nog wel, Dag van de Arbeid!
Een nieuwe generatie predikanten heeft zichzelf na alle schandalen opnieuw uitgevonden.
Ze zijn lifecoach, bijbelkenner, en host van een loterijshow tegelijk.
Met een groot assortiment aan boeken, cadeau's en video's, net als de instructries die komen met het fitness-aparaat, ook bedoeld om je leven voor altijd per direct te veranderen.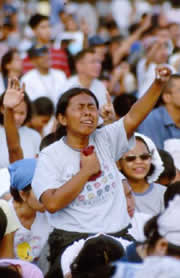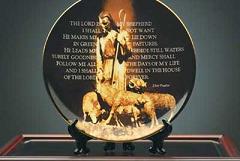 De boodschap is indrukwekkend.
Denk toch niet altijd na waarom alles verkeerd gaat, analyseren van dingen in het verleden hebben geen zin.
God weet waarom het gebeurt, meer hoef je niet te weten.
Denk aan Jozef in vers zoveel, paragraaf dinges .
"You must be a diligent seeker of god, for you are here on a fridaynight, and you were here yesterday and will be here tomorrow, and there is a reward on the way for that, I promiss you!".
Men mag enthousiast instemmen met opgeheven handen, de eerste rij zit steevast aantekeningen te maken, er mag gezongen worden.
Alles speelt zich af in een immense zaal met airco, die nog het meest lijkt op de centrale hal van een tropisch zwemparadijs, maar dan zonder golfslagbad.
Met een groot symfonieorkest , geen orgeltje met een tamboerijn.
Of gewoon in een donkere, mooi uitgelichte collegezaal.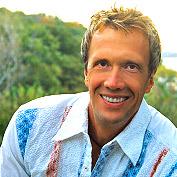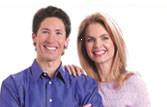 Ze geven les, compleet met overhead-projectors, met humor en zelfkritiek en alles.
Dezelfde opmerking, maar dan in veertig variaties, waarin verteld wordt wat je moet doen.
Een strenge ouder zijn, een goede buur, een individu (naast god dan) die zijn eigen niet gek laat maken.
Welke vrienden moet je mijden, welke stemmen mag je niet horen...
"Who do you have to cut from your hurt?".
Alles helder, het leven kan zo soepel lopen, als je het maar echt wil.
Je kunt gewoon leuk en vlot en tevreden worden net als henzelf.
Ik moet wel een enorme eigenwijze sukkel zijn, om het niet te horen.
Om niet onmiddelijk de genade te willen voelen van de zekerheid dat er altijd iemand achter me staat.
Maar dat vind ik een beetje eng, alsof je een gespleten persoonlijkheid hebt, nooit alleen...
Ik moet het zo nodig alleen doen, zo nu en dan luisterend naar stemmen van mensen om me heen, niemand om weg te gooien...
Gelukkig is er altijd nog duitse televisie, met op zondag programma's over kunst.
Kunst in Keulen, met chocolade.
Chocolade been, chocolade malienkolder, chocolade-genade...
http://www.edyoung.org
http://www.cathedralgifts.com/20spcl1.html
http://www.museenkoeln.de/museum-ludwig