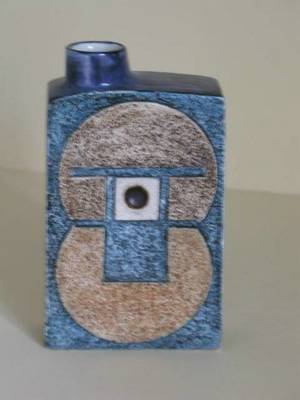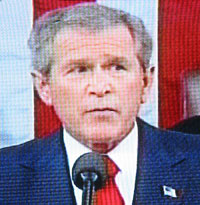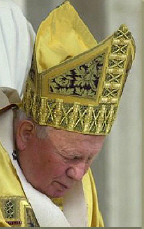 Als ik hele dagen binnen zit denk ik veel te veel na.
Het excesieve nadenken heeft vooralsnog niks concreets opgeleverd.
Geen momenten waarop alles zich helder en duidelijk aan mij openbaarde.
Mij valt alleen op hoe vernaggeld ons huis is, hoeveel muizen in verschillende maten er zo op een dag door de huiskamer rennen, dat het zo stil is zonder de hond die uit logeren is, en dat ik eigenlijk eens goed zou moeten opruimen in de boekenkast.
Niet erg verheffend, eerder frustrerend.
En als ik de hele dag binnen zit, kijk ik ook veel te veel televisie.
Hierdoor ben ik ondertussen een expert op het gebied van Troika-aardewerk en engels zilver, het schoonhouden (in theorie dan) van mijn huis en hoe te overleven in Spanje met een start-budget van honderduizend pond.
Wat verder?
De Paus?
Voorlopig geen urenlange zwarte rook in beeld.
Het waren er ooit drie, dat was een stuk gemakkelijker want dan maakt eentje meer of minder ook niet uit....
The State of the Union?
Ik weet het nu zeker, Bush drinkt.
Beleggen met AOW-geld...
Hopelijk lag Zalm te pitten toen dit voorbijkwam, hij mocht eens op een idee komen...
Nee.
Ik vrees het ergste.
Mijn hersens zijn volgens mij niet helemaal mee gekomen uit de narcose.
Ze doen het dus nog maar ze produceren niets bruikbaars.
Writers-block.
Er komt dus even niks zinnigs uit zoals u ziet.